Elena Noel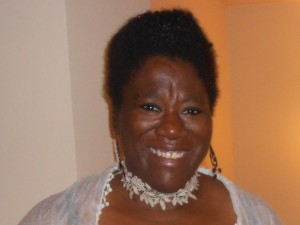 Elena Noel has worked as a RJ Practitioner and Mediator for over 15 years. Her work has shaped local and national and practice on Restorative Justice and Hate Crime, working with victims and perpetrators. She has advised UK and international governments and key criminal justice agencies. She is an advisor and trainer to the Home Office and worked in Turkey as an Expert Advisor in Conflict Resolution for the Home Office and the Turkish government. She has worked over 500 cases of entrenched hate crime in communities in London working with victims and perpetrators particularly in Bermondsey and Rotherhithe in the London Borough Southwark, South East London.
Elena has a Master's degree in Mediation and Conflict Resolution Studies from the University of London.
Elena is a member of the London Probation Trust (LPT) and Ministry of Justice Serious Group Offending NGO Forum which helps LPT to shape and develop its practice and policies on addressing and reducing crime, and community engagement across London. Her hate crime work has won many awards and cited as Best Practice by academics, social policy think tanks and government bodies such as the Home office, Ministry of Justice, Oxford University, Runnymede Trust and Independent Academic Research Studies. She continues to work strategically and with diverse communities to address issues of prejudice and race hate.  She is the Co-Chair of the Southwark Hate Crime Network. Elena is the Founder of Empowering People for Excellence a charity which works with those experiencing hate crime, underachieving young people at risk of exclusion from school involved in serious group offending, gangs and violence. The charity has several award winning educational programmes. Elena is a trained gangs mediator using Restorative Justice with high risk entrenched violent situations involving gun and knife crime incidents.