Paul Giannasi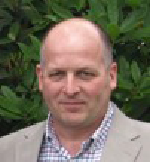 Paul is a Police Superintendent working within the
Ministry of Justice in the United Kingdom. He leads a
cross-governmental hate crime programme which
brings all sectors of government together to coordinate
efforts to improve the response to hate crime from
across the criminal justice system.
Paul is the UK National Point of Contact to the Office for
Democratic Institutions and Human Rights on hate
crime and has worked to share good practice within the
OSCE region and within Africa.
Paul is also a member of the Association of Chief Police
Officers (ACPO) Hate Crime Group and is coordinating
the refresh of the ACPO hate Crime Manual which will
guide all UK police officers and partners.