Orlando Shootings – Acknowledging Hate Crime against LGBT community
By: Dr Loretta Trickett
Dr Loretta Trickett is a Senior Lecturer in Criminology, Criminal Law and Human Rights.  She is Module Leader on undergraduate and postgraduate programmes at Nottingham Law School.  Loretta's research interests include gendered offending, victimology and hate crime.  She has published articles on masculinities, fear of crime, gang violence, sexual assaults and hate crime.  Dr Trickett has recently completed a research project on police training and responses to hate crime in Nottinghamshire.  She is currently engaged in research on Hate Crime Perpetrators with Dr Paul Hamilton (NTU) and Luke Hubbard (Northampton University).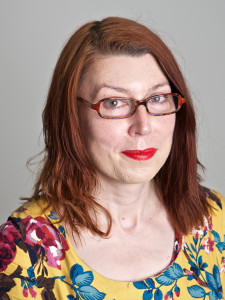 t
The shootings at the Pulse Nightclub in Orlando have led to an outpouring of grief and calls for solidarity amongst the LGBT community across the globe. Yet much mainstream commentary has failed to acknowledge that on this occasion the hatred was directed specifically against a venue used by the LGBT community. Speculation is inevitable following the death of the perpetrator who is no longer available to explain his motivation for unleashing this carnage. There have been claims the attack was due to engagement with on-line 'jihadism'.[1]
Consequently, the issue of hate crime against the LGBT community as a marginalised group has been subsumed within comparisons to recent terrorist attacks including those in Paris and Brussels. Arguably, claims that LGBT people are claiming 'ownership of terror'[2] by suggesting this was a hate crime against them, differentiating it from Paris, Brussels and similar attacks, are not only missing the point but provide yet another example of concerted efforts to underplay the expression of hatred against LGBT people, feeding into the bigotry that becomes part of their lived experience.
Crimes against the LGBT community are widespread both nationally and globally. In terms of hate crime in England and Wales, those against LGBT people are less well reported, recorded and prosecuted than race and religious hatred.   The Leicester Hate Crime Project in 2014 found that only 14 per cent of LGBT victims reported their most recent experience of hate crime to the police. The research suggested that many respondents had little confidence in the capacity of authorities to act empathetically or effectively.  Whilst it is unclear whether recent rises in homophobic attacks reflect actual increases in offending or greater willingness to report, they have not been met by an increase in prosecutions (Home Office 2014-15).[3] Reporting on this, the Evening Standard suggests that 1276 homophobic hate crimes were reported in 2011 yet action was taken in 537 cases, whereas in 2015, 1781 homophobic hate crimes were reported but action was taken in only 321 cases.[4] This is particularly troubling given that a larger proportion of LGBT hate crimes involved 'violence against the person' and a number of these incidents occurred in public spaces. It is perhaps unsurprising therefore that many members of the LGBT community feel uneasy about self expression in public spaces. [5]
In contrast, as Walters and Schweppe argue 'gay' venues have been perceived as a space of relaxation for LGBT people to be themselves without censure, whether public or otherwise. The targeting of this social space has a particular resonance therefore for the LGBT community globally.
Let us be clear therefore that this social space, an LGBT venue was singled out. Whether the motivation of this particular offender was informed by his on-line 'radicalisation', his personal battles over his sexuality, or both – the manifestation of his hostility was targeted at LGBT people. To deny this, fuels the global minimisation of homophobia which diminishes us all.
[1] Detroit News, June 13 2016
[2] See Julia Hartley-Brewer, Sky News see Rachael Ravesz, The Independent, 14th June 2016 
[4] See Nick Duffy, Pink News, 7th April 2016,