Forgiving Hate Crimes: The Case of Dylann Roof
Guest post by Luke Brunning and Per-Erik Milam
Luke Brunning is British Academy postdoctoral research fellow at the University of Oxford. He researches topics in ethics and moral psychology.
Per-Erik Milam is postdoctoral fellow with the Gothenburg Responsibility Project at the University of Gothenburg. He writes on forgiveness and moral responsibility.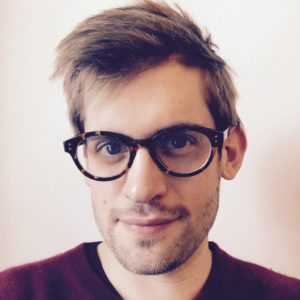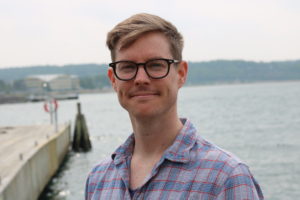 On 17 June 2015, Dylann Roof, a 21-year-old white supremacist, murdered 9 people at the Emmanuel AME church in Charleston, South Carolina. On 15 December 2016, Roof was convicted of the murders and in January was sentenced to death.
This act of racially motivated terrorism stood out even in a year of news dominated by unjustified killings of people of colour. However, the event also received widespread attention because of what happened in the days that followed Roof's arrest. Family members of some of the slain parishioners publicly forgave him for killing their loved ones.
Their decision to forgive has been controversial. One dimension of the controversy is moral. Some commentators have praised the victims for their generosity and grace. Others have expressed concern that forgiving white racism sends the wrong message and perpetuates a narrative of unlimited black forgiveness. Another dimension is conceptual, with some commentators suggesting that the very nature of forgiveness precludes forgiving in such circumstances.
In this post we consider both dimensions. We suggest that there are unrecognised obstacles and limits to forgiveness, that these obstacles can be seen most clearly in the case of hate crimes, and that they are present in the case of Dylann Roof.
Forgiveness is not just a judgment or a feeling; it's a practice with the aim of resolving a moral conflict, typically between a victim and a wrongdoer. Moreover, forgiveness is part of a larger practice of holding one another responsible. While the details can differ, the steps are familiar:
Offence: A wrongs B (e.g. Elaine tells a racist joke at a party)
Reaction: B blames A (e.g. Salman is upset with her)
Response: A responds to B's blame (e.g. Elaine apologises, or justifies her behaviour)
Conclusion: B responds to A's response (e.g. Salman forgives her, or refuses to forgive)
Forgiveness is just one possible resolution. Conflicts aren't always resolved with forgiveness; and, unfortunately, some conflicts are never resolved. Obstacles to forgiveness can impede every step of the resolution process. One can want to forgive and try to forgive, but fail to do so; and one can forgive ineffectively or unsuccessfully. Those who tried to forgive Dylann Roof may have faced various obstacles.
We often think of forgiving as up to us and open to anyone, but it can be difficult even in the best circumstances. Wanting to forgive is often not enough. It may take time and effort to overcome your anger, sadness, or frustration; and sometimes you just can't do it.
For many people, however, circumstances are far from ideal. Both the offender and the context of the offence can be obstacles to forgiveness and both are visible in the Dylann Roof case. The offender can impede forgiveness because they control an important step in the practice of holding responsible (Step 3). For example, if Elaine responds to Salman's blame by becoming dismissive, defensive, or denying that she's done anything wrong, then she gives him no reason to forgive her. This is exactly the position that Roof's victims are in. He hasn't apologised or shown any remorse for his actions. To the contrary, he's said that the massacre was necessary and suggested that he would do it again. In doing so, Roof has rejected their attempts to forgive and denied them a reason they might have had to forgive.
The context of an offence can also be an obstacle to forgiveness because it shapes the entire process of holding one another responsible. This idea is familiar to those who think about hate crime. Hate crimes are uniquely harmful in virtue of the prejudice that they express and the circumstances of oppression in which they're expressed. The circumstances that make hate crimes possible as a distinct type of wrongdoing are also obstacles to forgiveness. Their influence can be seen at each of the four steps.
The circumstances of oppression amplify the harm of an offence and worse offences are harder to forgive, especially when motivated by prejudice and hatred (Step 1). Crucially, though, these circumstances shape everything downstream of the wrongdoing, too. A society in which one can be the victim of a hate crime is also a society in which one's response to being victimised—anger, frustration, disappointment—will itself be shaped by oppressive norms and the seeming inevitability of such attacks (Step 2). It is a society in which the anger one feels in response is more likely to be ignored, doubted, or criticised, both by the offender and by society (Step 3). And it is a society in which, if one does try to forgive, and even if one announces that one has, the attempt may not be effective (Step 4). A society that dismisses one's blame, can also dismiss one's forgiveness. And a society that expects forgiveness, especially unconditional forgiveness of terrible crimes, drains it of its power in the same way that a society of liars drains promises of their power. By systematically legitimising and normalising violence, hatred, discrimination, and other dimensions of oppression, a society can systematically undermine the ability of the oppressed to forgive. The result is a classic bait and switch. Forgiveness is seen as a powerful response by victims, especially to acts of hatred. But the same circumstances that create the need for such a powerful response—the circumstances that breed prejudice, hatred, and violence—can rob it of its force.
The controversy surrounding those who forgave Dylann Roof betrays the complexities inherent in the practice of forgiveness. His actions still resonate painfully both for the families of his victims and for those who recognise the persisting threat of racially motivated violence. While we (the authors) occupy a position of privilege and are far removed from the experiences of Roof's forgivers, we've argued that the practice of forgiveness is not exempt from the distortions and burdens of power. The circumstances of oppression can make forgiveness incredibly difficult, perhaps even impossible, and to find oneself in such a position is to be doubly harmed.
We are not suggesting that black Americans can't forgive white wrongdoers. Rather we're suggesting that members of any oppressed group, face additional obstacles to forgiving. These victims are more likely to encounter offenders who give them no reason to forgive, reject their forgiveness, or co-opt it. And they are more likely to face a society that misunderstands, ignores, or denies the deeper significance of racial violence. All of this is true in the Dylann Roof case. If we're right, then forgiveness is not a panacea. It cannot be viewed in isolation from its broader communicative context. If we praise forgiveness as a response to wrongdoing, as many do, we should also actively combat the influences that undermine the ability of some to forgive freely. Forgiveness in the aftermath of hate crime will only resonate if society is receptive. At present, as hate crime, racism, and bigotry are in the ascendency, forgiveness may become harder precisely as people need it most.
The authors would like to thank Allison Don and Kathryn Norlock for their comments on an earlier draft of this post.