Do Hate Crime Victims want tougher sentences?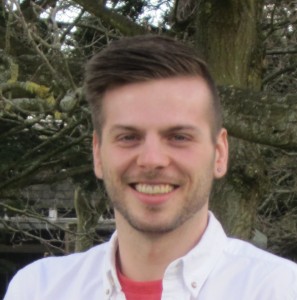 By Luke Hubbard, Research Assistant, Institute for Public Safety, Crime and Justice, Northampton University
Having been able to secure a majority government following the general election, the Conservatives will be able to implement the majority of their election manifesto in full. In this manifesto they pledged to strengthen the law on disability, homophobic, and transphobic hate crime. While it is welcome that the government are looking to extend the scope of the law to cover all officially recognised hate crime strands, is tougher legislation the right answer to tackling hate crime, and is it what hate crimes victim want? To address these questions it is important to understand why we have hate crime laws in the first place.
Hate crimes are criminal acts committed with a bias motive, and it is this motive that differentiates hate crimes from normal crimes. Hate crimes are therefore normal crimes, which can take many forms; acts of intimidation or threats, property damage and even murder, which are motivated by bias. This means that perpetrators of hate crimes choose their victim because they are a member of a certain group that share a certain characteristic.
Hate crimes also differ from ordinary crimes not only because of the offender's motivation, but because of the impact on the victim. The perpetrator selects their victim because of their membership of a certain group, suggesting that one member of the selected group is easily interchangeable with any other. Unlike victims of ordinary crimes, hate crime victims are chosen because of what they represent, rather than who they are. Hate crimes are therefore not just intended to reach their immediate victim, but also the larger community of which that victim is a member.
As outlined above, it is clear that hate crimes have a set of consequences that sets them apart from ordinary crimes. By targeting an individual's identity hate crimes cause much more damage than ordinary crimes. Victims of hate crimes tend to suffer greater psychological harm as well as an increased sense of vulnerability because they are unable to change the characteristic that resulted in them becoming a victim. Individuals who also share the targeted characteristic of the victim are also impacted by hate crimes. Other members of the targeted group may feel intimidated and frightened and worry that they may themselves be at risk of attack. It is this set of consequences which many argue justify a different legal approach consisting of tougher legislation.
There are also a large number of practical and theoretical arguments that are used to justify additional punishment for hate crimes. Hate crime legislation can help focus attention and raise awareness of the extent and nature of hate crime and can therefore improve responses to hate crime. It also serves to reassure victims that their experiences will be dealt with and punished, inspires trust and confidence amongst hate crime victims and has been argued to deter offenders. These laws also have a symbolic value in that they represent society's rejection of crimes motivated by bias, and that these crimes are reprehensible and deserving of a greater punishment. Additionally, these laws penalize the additional harm which results from hate crimes and punish the greater culpability of the perpetrator.
However, these laws are extremely difficult to prosecute and mean the benefit of such legislation is questionable. Moreover, they offer little to victims beyond the satisfaction of a tougher sentence for the perpetrator, which is unlikely to repair the harm caused by the hate crime or challenge the perpetrators prejudice. This is despite the fact that this is what most hate crime victims want and need in terms of punishment for hate crime offenders. Penalty enhancements and prison have the opposite effect; they serve to uphold the victim's emotional attachments rather than diminish them, and neither do they address the beliefs of the perpetrator, effectively meaning the prejudice or hate is maintained.
The failure of hate crime laws to address hate crime victims needs has led to calls for the use of restorative justice to reduce the level of emotional harm suffered by the victim, and address the root causes of the offenders prejudice. Marshall (1998) defines restorative justice as a 'process whereby all parties with a stake in a particular offence come together to resolve collectively how to deal with the aftermath of the offence and its implications for the future'. This process enables the prejudices held by the offender to be explored and challenged, which can subsequently lead to their modification. This process also allows victims to express their feelings and question the perpetrators motives. This in turn can help the victim to realise that they were not to blame for their victimisation, whilst also reducing their fear of repeat victimisation by obtaining assurances that their victimisation will not continue.
There have been many critics towards the use of restorative justice for hate crime offences arguing that it may result in further victimisation. However, research by Mark Walters (2014) (information on which can also be found via this blog post) has shown these claims to be largely unfounded. Instead he has highlighted that restorative justice can be hugely beneficial for victims of hate crime. Therefore rather than toughen and extend current hate crime laws to punish individuals who commit hate crimes, the benefits of which are questionable; we should provide hate crime victims and perpetrators of hate crime with restorative justice to address the perpetrators underlying prejudice and repair the harm suffered by the victim.
References
Chakraborti, N. and Garland, J. (2009) Impact, Causes and Responses, London: Sage.
Dunn, P. (2009) 'Crime and Prejudice: Needs and Support of Hate Crime Victims' in B. Perry (ed) Hate Crimes Volume Two; The Consequences of Hate Crime, Westport, CT: Praeger, 123-143.
Hall, N. (2013) Hate Crime, Cullompton: Willan.
Marshall, T. (1999) Restorative Justice: An Overview, http://fbga.redguitars.co.uk/restorativ eJusticeAnOverview.pdf, (accessed 27th April 2015).
Office for Democratic Institutions and Human Rights (2009) Hate Crime Laws: A Practical Guide, http://www.osce.org/odihr/36426?download=true, (accessed 27th April 2015).
Walters, M. (2014) Hate Crime and Restorative Justice: Exploring Causes, Repairing Harms, Oxford: University Press.
Walters, M. and Hoyle, C. (2010) 'Healing Harms and Engendering Tolerance: The Promise of Restorative Justice for Hate Crime' in N. Chakraborti (ed) Hate Crime: Concepts, Policy, Future Directions, Cullompton: Willan, 228-249.