HCAW Blog #2 – Why the fall of Golden Dawn won't signal the end to Islamophobia in Greece
Christine Verousi – @Ver_Christine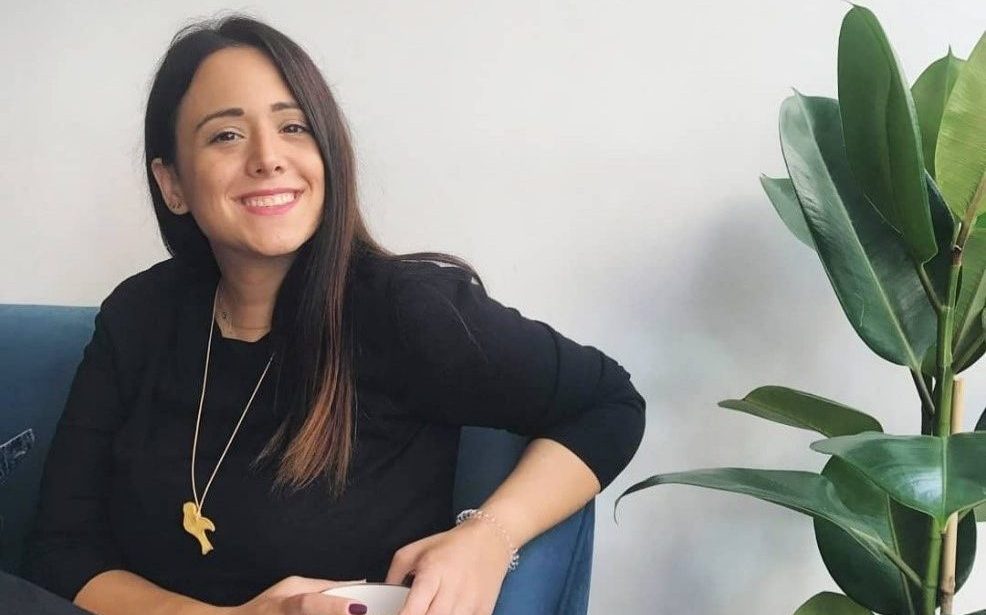 On the morning of January 17, 2013 Shehzad Luqman, a 27-year-old Muslim migrant worker from Pakistan, was fatally stabbed by two members of the Neo-Nazi political party Golden Dawn in Petralona, Athens, while cycling to work. During the trial of Christos Steriopoulos, 29, and Dionysis Liakopoulos, 25, the court ruled that the murder was motivated by the victim's 'appearance, religion, national and ethnic origin'. Shehzad Luqman was just one of the victims of Golden Dawn, whose supporters have perpetrated a number of violent attacks on Muslim immigrants and left-wing activists in recent years, including the murder of 34-year-old antifascist Pavlos Fyssas whose death led to the arrest of the party's leadership. In a historic moment marking the culmination of the biggest trial of Nazi criminality since Nuremberg, on October 7th 2020, the court declared Golden Dawn a criminal organisation and Steriopoulos and Liakopoulos were found guilty of being members.
Golden Dawn and the political climate
Since being elected to the Greek Parliament in 2012, Golden Dawn rose to become the third-largest party. As well as having a growing influence on the country's national politics, the organisation has built on the notions of ethnic, cultural and religious superiority of Greeks over 'others' to spread and encourage Islamophobia. Evidence of this can be seen in the form of attacks on Muslim prayer sites and rallies such as those organised at the proposed site of Athens' first official mosque. So too it was evident in its political discourse disseminated, both within and outside the Parliament, by the organisation's former MPs who have consistently warned of the de-Hellenisation of Greece and the threat of its Islamification. Sadly, neither Golden Dawn's electoral loss in 2019, nor the recent legal decision against it, are likely to signal to the end of Islamophobia in contemporary Greece. Given the appetite for such ideas, evident in the large numbers of people voting for them and other similar political parties, those like the ultranationalist Elliniki Lysi (Hellenic solution) have adopted an equally hostile and Islamophobic stance against Muslims, routinely referring to them as 'Jihadis' and 'Islamofascists'.
Islamophobia in Greece
Unlike elsewhere in Europe, relatively little is known about the scale or prevalence of Islamophobia in Greece. What is known derives from the Annual European Islamophobia Reports. As cited in the reports, Islamophobia in the country is largely manifested in the form of hate speech disseminated mainly by right-wing mainstream media, political figures of the right and far-right and delegates of the Greek Orthodox Church. However, so too does Islamophobia find form in physical attacks and acts of vandalism against individuals and buildings respectively. Due to a lack of an official observatory monitoring Islamophobia in Greece, and because there is no way of safely distinguishing which aspect of a victims' identity was targeted by perpetrators, most incidents of this nature are subsequently recorded as either xenophobic or racist, thus rendering the accurate measurement of Islamophobic incidents unfeasible.
Given this lack of evidence, my research not only has the potential to improve knowledge about Islamophobia in today's Greece, but so too provide an outlet for Muslims to share their experiences with others for the first time. This was the case for the Muslim women I spoke to in Athens. For the overwhelming majority, they had experienced or had witnessed incidents of Islamophobic verbal abuse at least once, while some were aware of or had witnessed physical abuse against other Muslims. None of the women spoken to said they had reported these or indeed any other incident to the authorities, due to either not considering reporting to be worthwhile or lacking confidence in the police.
As with research into manifestations of Islamophobic hate crime undertaken elsewhere, Islamophobia in Greece can be seen to occur in a wide range of different places and is perpetrated by vastly different types of people. Those to have emerged from my research include public transport, the workplace, educational institutions, super-markets and cafes among others. As regards perpetrators, they were not always unknown to their victims, a number of them were colleagues, employers or even family members. Many of the Muslim women engaged believed that verbal and physical Islamophobia were manifestations of a larger problem which was encouraged and perpetuated by false representation of Muslims in mainstream media and discourses of various religious figures, amongst other factors.
A troubled landscape
My research affords a glimpse into the lived experience of Islamophobia among Muslim women in Athens. In a country where, as previously discussed, ethnic nationalism is predominant and decoupling of religion from politics remains merely wishful thinking, this glimpse into what we do not know should not be underestimated. Allowing Islamophobia to continue unchecked and without knowing its scape and prevalence can only result in negative outcomes, culminating in Greece's Muslims becoming even more marginalised, which in turn will reinforce feelings of isolation and exclusion. While Golden Dawn has been criminalised, its Islamophobic ideas and messages have not. For this reason, we need to further our knowledge if we are to effectively confront it.
Christina Verousi is a doctoral candidate at the School of Criminology at the University of Leicester and a Graduate Research Assistant at the Centre for Hate Studies. Her primary research focuses on the nature and manifestations of Islamophobia in her home country, Greece, as also hate crime, Muslim communities and the far-right.