Tragedy, Prejudice and Opportunism: How the Murder of a Soldier Revitalised the English Defence League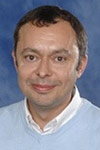 The recent horrific murder of Lee Rigby in broad daylight on the busy streets of Woolwich, London, triggered feelings of shock and revulsion among the general public, mixed with sympathy for Rigby's family and anger at the perpetrators. As the news unfolded it appeared that Lee Rigby had been deliberately targeted by Muslim extremists because he was a serving British soldier. This acted as the catalyst for a furious backlash against Muslim communities from some sections of the public that saw a dramatic rise in physical assaults and attacks upon mosques. And yet, amidst this furore, one political group in particular seemed to benefit from this new wave of Islamophobic sentiment: the English Defence League (EDL). Prior to the events in Woolwich, the EDL had been struggling to make political headway, with numbers at its demonstrations falling. However, in the wake of Lee Rigby's murder it appears to be a group reborn, with a renewed sense of energy and purpose.
Formed in Luton in 2009 after public outrage at the barracking of a soldiers' homecoming parade in the town by a small group of Muslim protesters, the EDL's stated aims were twofold: to combat Islamic extremism and oppose the adoption of Sharia law in Britain. It experienced a rapid rise in fortunes, and within a year was regularly attracting over a thousand people to its marches as it capitalised upon the post-9/11 and 7/7 climate of hostility towards Muslims and Islam. The organisation was also very vocal in its support of British troops, mirroring growing public pride in the military exemplified by large donations to charities such as Help for Heroes that are dedicated to providing assistance to injured soldiers.
The EDL's leadership presented a public face of moderation, distancing the organisation from racism and fascism while trying to attract more female, gay and minority ethnic supporters. However, beneath this veneer of 'respectability' the leadership was having trouble controlling elements of the EDL's broader membership. Largely made up of disenfranchised, white working class males angry at their perceived economic, social and political marginalisation, the EDL's core support frequently engaged in violence and disorder at its rallies. Soon it appeared that the reason for many of those attending the EDL's protests was not to challenge Islamic extremism but instead to intimidate all local minority ethnic communities, engage in racist and Islamophobic chanting and frighten anyone that crossed the marchers' path.
In the months that followed the EDL's initial surge in popularity its leadership seemed unable to build on its successes. As trouble and notoriety followed the EDL wherever it went its numbers at rallies declined, as its supporters became disillusioned with 'fighting' for a cause that seemed to be going nowhere and achieving little. The policing of its marches improved markedly as demonstrators routinely found themselves frustrated by being hemmed in by lines of officers, restricted in their movements and unable to march where they wanted or engage in disorder. Indeed, they often found themselves fruitlessly marching and chanting in deserted sidestreets, away from city centres and the public eye. With the possibility of a 'piss up and a punch up' drastically reduced, and no-one apparently listening to their concerns, by 2012 the EDL's support appeared to be ebbing away.
And yet, in early summer 2013 we find the EDL revitalised and reinvigorated, marching in more places, and in greater numbers, than ever before.  Its demonstration in Newcastle, in the immediate wake of Lee Rigby's murder, attracted several thousand supporters: unprecedented numbers for an EDL event and dwarfing the 500-800 it was routinely getting in 2012. It held over 50 separate 'marches for Lee' in the first weekend of June while the media profile of its leader, Tommy Robinson, reached new heights. By latching onto the disgust at the events of Woolwich and a sense of unease, concern and anger about Islam evident in some sections of the public, the EDL's popularity has grown again.
Whether the EDL can capitalise upon its current surge in popularity is doubtful. I would be surprised if it sustains this momentum as the organisation still has the same problems and internal contradictions that blighted its initial progress. Its aims are still vague – while we know what it opposes, what is it actually trying to achieve? What realistic, concrete goals does it have, and how will it reach them? What will it do when its members again become disillusioned at its lack of tangible progress? And can its leaders control the worst excesses of the 'rank and file', typified by the drinking, violence and Nazi salutes witnessed during the EDL's protest in London in late May 2013? The next few weeks and months will provide many clues to these questions, but in the meantime the EDL will continue to protest vocally, aggressively and frequently. Against a backdrop that has seen a dramatic rise in attacks against Muslims in the wake of Lee Rigby's killing, the intimidatory effect of the EDL's activities, and their impact on already troubled inter-community relations, are real causes for concern.
Dr Jon Garland is a reader in criminology at the Department of Sociology, University of Surrey:  http://www.surrey.ac.uk/sociology/people/jon_garland/
For further analysis of the rise of the EDL see:
James Treadwell and Jon Garland, "Masculinity, Marginalization and Violence: A Case Study of the English Defence League" (2011) British Journal of Criminology (51 (4): 621-634.
Jon Garland and James Treadwell, "The New Politics of Hate? An Assessment of the Appeal of the English Defence League Amongst Disadvantaged White Working Class Communities in England". (2012) Journal of Hate Studies: 10 (1): 123-141.