Why research and evaluation is vital for #BetterThanThat hate crime campaign to be successful
By Dr Loretta Trickett, Nottingham Law School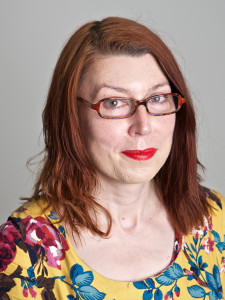 In response to the rise in incidents after the EU Referendum, a new initiative on hate crime with cross-party and government support has been launched. The #BetterThanThat campaign was initiated by the Polish Cultural Institute and includes other groups such as Kick it Out, The Board of Deputies of British Jews and Tell Mama, which monitors attitudes against Muslims. Whilst this campaign and the involvement of groups representing different minorities is laudable, we clearly need to acknowledge why it was deemed necessary and also evaluate what actions our Government is taking to tackle hate crime.
Notably, the new national anti-hate campaign hopes to promote the so-called 'British values' of tolerance and free speech. Yet 'free speech' was too often used, both before and during the EU referendum campaign, to promote intolerance and hostility towards migrant groups in the UK alongside the idea that 'being British' means being 'anti-foreigner.' It is difficult to run campaigns to counter hate crime without acknowledging and tackling campaigns that encouraged it to flourish in the first place.
During and after the EU Referendum, some politicians and sections of the British press were accused of creating a 'climate of hostility' towards migrants in the UK through their speeches and publications.  While much hostility has been directed at new and established ethnic communities, we have also seen a rise in hostility towards members of the LGBT community, Gypsies and Travellers and disabled people.[1]
Put simply, in 2016 some people believe that it is more acceptable to express hostility towards minority groups than was the case in 2012. It is no coincidence therefore that the Government's latest Hate Crime Action Plan was published in August during a time of increased hostility towards minority groups in Britain.  Nor can we fail to recognise that this is a time for effective action to be taken.
At this critical juncture it is wise to take stock and see what lessons we have learnt from the past.  A key component of this is evaluation of 'what has worked' but also 'what has not worked'.
In 2012 the Coalition Government published its own Hate Crime Action Plan 'Challenge it, Report it, Stop it'. Among the many recommendations were that operational responses of the Police, CPS and Probation Service needed to improve – a key part of which was to focus on training for front-line criminal justice staff. The Governments new hate crime action plan mentions joint training for CPS and the Police. The document states:
(…) the National Policing Lead and the College of Policing have started to identify training needs  of officers that will lead to better understanding and recording of hate crime. They will then build a training package on completion of the review.
It would be helpful therefore to know what actions have been taken both to address the needs of criminal justice staff and hate crime victims. It would also be useful to know which, if any, recommendations of academics and other researchers, such as those in the charitable sector, have been acted upon.
Moreover, evaluation is a key part of addressing 'what works'. There is much to be commended in the Government's new Hate Crime Action Plan but it is important to outline how an evaluation of proposed actions will be undertaken and by whom.
Recently there have been some increases in recording practices and prosecutions, but there is still considerable need for improvement in prosecutions, particularly given the recent increases in hate crime against a range of victims. Unless there is continued evidence of robust prosecutions and use of enhanced sentences as well as publicity around this issue, then 'hate crime' simply has no special significance, it becomes merely a symbolic label.
A further issue is how to achieve robust prosecutions and protection of minority groups at a time of continued cuts to police numbers and the funding of charities that support these groups. This would also be a good time to engage with hate crime scholars to find out what, if anything, they believe has changed in the current climate and what should be done to address emerging issues.
Whilst campaigns of support are arguably laudable – tackling hate crime effectively requires us to take stock of contributing factors and new challenges, as well as constantly reviewing existing knowledge and actions to date, to see how far we have come and quantify how far we still need to go. Part of this is a continued dialogue with key stakeholders including academics, charities and victims as well as transparent and accessible evaluation of public policy by communities, especially marginalized communities who may be less vocal in holding public bodies to account.
Dr Loretta Trickett, Nottingham Law School
Read more about hate crime related research at Nottingham Trent University
TRICKETT, L. and HAMILTON, P., 2016. Hate crime training of police officers in Nottingham: a critical review. Research report for external body.
AWAN, I. and ZEMPI, I., 2015. 'I will blow your face off' – virtual and physical world anti-Muslim hate crime. British Journal of Criminology.
AWAN, I. and ZEMPI, I., 2015. We fear for our lives: online and offline experiences of anti-Muslim hate crime. Research report for external body. London: Tell MAMA
Police in England and Wales consider making misogyny a hate crime, The Observer, 10 September 2016, interview with Dr Loretta Trickett
Experts investigating pupil street harassment, school pupils' experiences of street harassment are being investigated by researchers from NTU in a bid to shed light on the nature, scale and impact of the issue.
---
[1] Negative publicity around cuts in disability benefits has also contributed to the latter] The need for effective evaluation of policy was a key argument made in the Neyroud (2011) report on Policing
This is a reprint of a post that first occurred at the Nottingham Law School Website 12 December 2016