Calling for a debate on recording violence against police officers as a hate crime
By Dr Irene Zempi, Lecturer in Criminology, Department of Sociology, Nottingham Trent University. Irene is a board member of Tell MAMA, Nottinghamshire Hate Crime Steering Group, and Leicestershire Police Hate Crime Scrutiny Panel. She is the co-author of the books: Islamophobia: Lived Experiences of Online and Offline Victimisation (Policy Press, 2016 with Dr Imran Awan) and Islamophobia, Victimisation and the Veil (Palgrave Macmillan, 2014 with Dr Neil Chakraborti).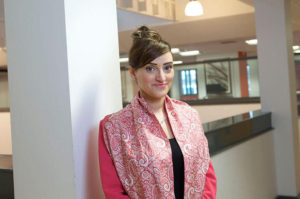 Nationally and internationally, the notion of 'hate crime' is characterised by the incitement of hatred based upon hostility towards the victim's identity. In the UK, legislation is centred around the 'five strands' of race, religion, sexual orientation, transgender identity and disability (College of Policing, 2014).
Police identity and more generally occupational status are not included in these five 'protected characteristics'. The notable exception of occupational status being recorded as a hate crime includes sex workers. In 2006, Merseyside police became the first (and so far the only) force in the country to record crimes against sex workers as a hate crime.
At face value, the UK employs a 'victim-oriented' approach whereby a hate crime is recorded if the victim or any other person feel a criminal offence is motivated by bias, prejudice or hate. Although the law applies equally to majority and minority communities in each strand, it is commonly understood to have been designed with victimisation of minority groups in mind, thereby implicitly positioning some groups as more 'deserving' of legal protection than others (Garland and Chakraborti, 2012).
Police officers appear to lack many of the characteristics that have been attributed to more 'traditional' victims of hate crime. For example, they are neither marginalised nor disadvantaged. Rather, the police are seen as overly-powerful and adding to frameworks which reproduce relationships of power and privilege. However, the police are a somewhat defiled and stigmatised group. Given the 'dirty work' elements of their occupation, police officers are regarded as socially, morally and physically tainted (Huey and Broll, 2015).
Moreover, whilst traditional police recruitment patterns have overwhelmingly enlisted white, heterosexual, male officers, in recent years there has been a gradual rise in those from minority ethnic, female, and gay and lesbian groups. Minority police officers might be perceived as 'other' in a predominantly white, heterosexual, male organisation. This means that police officers might experience hate crime because of the intersectionality between their stigmatised occupational identity and personal identities.
Against this background, we conducted a pilot study in order to examine police officers' experiences of hate crime (Mawby & Zempi, 2016). We employed Chakraborti and Garland's (2015: 5) hate crime framework defined as 'acts of violence, hostility and intimidation directed towards people because of their identity or perceived "difference"'. Drawing on qualitative interviews with 20 participants in a UK force, the study examined (a) the nature of hate crime directed towards police officers, (b) the impacts of this victimisation, and (c) officers' coping mechanisms and responses. The sample was diverse in terms of age (from mid-20's to mid-50's), gender, ethnicity, sexuality, religion, rank, role, and length of service (from less than five years to more than twenty).
Participants reported experiencing hate crime on duty including name-calling, swearing, threats and physical violence because of their professional identity as police officers. Minority police officers felt more vulnerable to suffering anti-police hate crime. Participants pointed out that the visibility of their police uniform acted as a 'trigger' for experiencing abuse. This often escalated to experiencing hate crime based on their personal identity such as race, religion, disability, sexual orientation and gender. Some participants felt targeted for both their police and personal identities; however, they pointed out that the latter 'hurts more'. Clearly, we do not know the motivations that drove the perpetrators to attack the police workers that took part in our study. Rather, we rely on officers' testimony in order to draw conclusions about perpetrators' motivations.
Participants had mixed and ambivalent views concerning the formal reporting and support mechanisms provided by the police. They variously praised, dismissed or were suspicious of the reporting and support mechanisms. In terms of support from other criminal justice agencies (CPS, the Courts) to challenge and prosecute hate crime against police officers, participants felt that generally it was not taken seriously enough. Double standards seemed to apply for victims depending upon their status as police or public. Some participants questioned why the support provided to them was better as off-duty victims of hate crime than when they were on duty officers.
In light of this, we make the case for examining the hate crime experiences of police officers as an under-researched occupational group. In 2015, it was police officers themselves who suggested and encouraged us to conduct this study. Since then, Louisiana has become the first state in the US to pass a 'Blue Lives Matter' statute, which adds police officers to the list of groups protected under the state's hate crime law. In the wake of recent shootings that targeted officers in Dallas and Baton Rouge, the 'Blue Lives Matter' movement argues that officers are under siege and need extra protection.
While there has been an increased interest in the experiences of 'ideal' victims of hate crime, relatively little is known about police officers who experience hate crime because of the intersectionality between their professional identity and personal identities. We hope to stimulate debate and further research on such an important, albeit 'invisible' problem. As such, we call for a debate about the targeted victimisation of police officers and highlight that further research is needed to examine this problem in more detail.