Hating the coronavirus is pointless. But no good will come from turning anxieties and anger against Chinese people
By Mark Walters, Professor of Criminal Law and Criminology, University of Sussex, and co-Director of the International Network for Hate Studies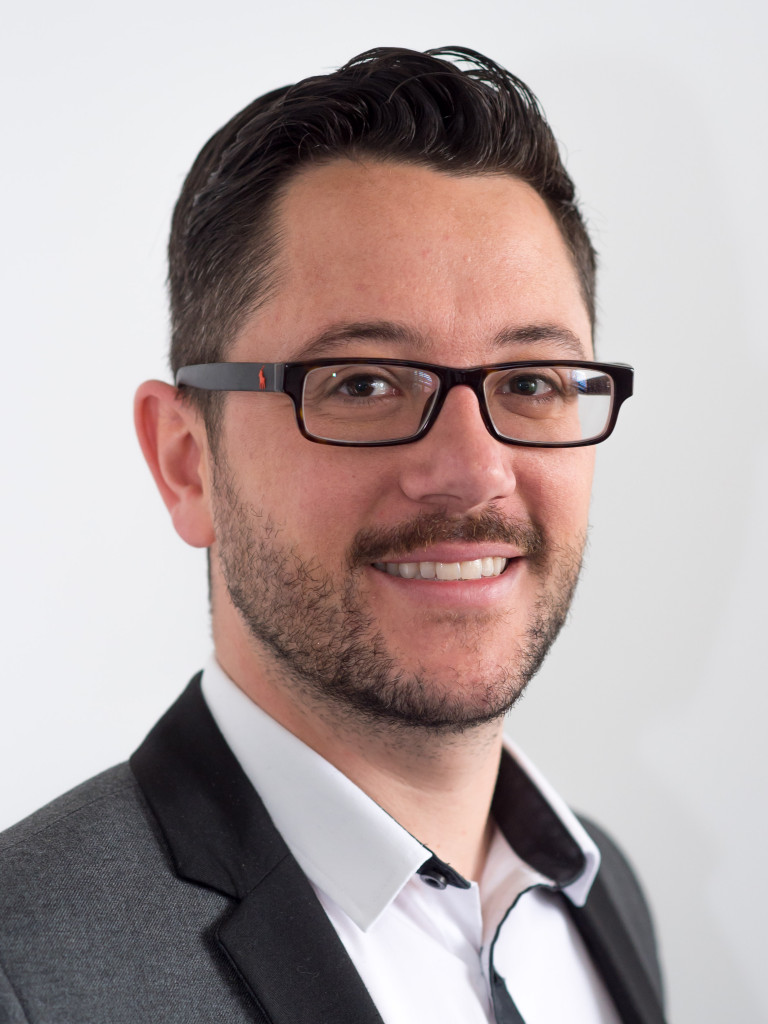 Just over two months ago Mandy Huang was shouted at by a man who told her to "Take your f****** coronavirus back home!" Her friend who tried to intervene bore the brunt of the offender's rage when she was punched in the head and knocked unconscious. Since then, hate incidents targeted against Asian people, and those who are perceived to be Chinese, have proliferated globally. Violent incidents have been officially recorded in mainland Europe, UK, USA, Canada, Australia, Japan and Thailand (amongst others). Despite the current resource pressures that the pandemic has brought, incidents of this type have not escaped the attention of the UK authorities. The Crown Prosecution Service for England and Wales has already prosecuted numerous corona-related offences with one offender from Dudley receiving an additional four weeks on his initial 12 week sentence for demonstrating racial hostility that included reference to the coronavirus during the commission of his offence. Chris Long, Chief Crown Prosecutor and CPS national lead on hate crime, said that there have been cases of "hate crime directed at communities based on incorrect assumptions and conspiracy theories". These have been in addition to the "attacks and racial abuse targeted at our emergency and essential workers who stand at the front line of this pandemic and are working hard to keep us all safe and well." He added that "be in no doubt, we will not hesitate to prosecute those who seek to attack, abuse or defraud people."
The incidents that have come to the attention of the CPS are likely to represent just a handful of the thousands of offences involving corona-related hate abuse that have occurred over the past few months. Social media is replete with examples of individuals being verbally and physically abused for looking Asian. In many cases the word "corona" has been turned into an expression of hate itself, with perpetrators simply shouting it at people as a form of abuse. Other individuals are being made to feel uncomfortable as people make visible efforts to physically avoid sharing space with them, making tutting sounds, and glaring or displaying disapproving looks. Racist behaviour of this type not only affects those who are targeted but can have damaging psychological and behavioural impacts on entire communities of people who fear they too could become the targets of such hostilities.
The upsurge in anti-Chinese prejudice, while extremely troubling, is sadly unsurprising. Billions of people are feeling highly anxious and fearful that Covid-19 will kill them or their loved ones. Frightened people are likely to act unpredictably. Yet while many people have turned to stockpiling toilet paper, tins of tomatoes and, as personally witnessed yesterday, attaching a four-metre paddle to one's waist to ensure social distancing, a minority of others have chosen to express their internal agitations in more violent form. It is nothing new that in times of a perceived physical threat, increased numbers of people lash out violently towards those that they believe as being, at least symbolically, to blame. This is frequently observed in the aftermath of what criminologists refer to as "trigger events", such as where the number of anti-Muslim hate crimes spiked directly after events such as the murder of Lee Rigby, the Manchester Arena Bombing, and most recently the Christchurch mass shooting in New Zealand. We have observed too how hate crimes increased after the EU referendum with hostilities directed towards immigrants and BAME groups surging for a more sustained period of time.
The emergence of the novel coronavirus has for many served as an almighty trigger event that has sparked hostilities towards those perceived to be responsible. Research has shown that where individuals perceive a group of people to pose a physical threat to their safety (often referred to as "realistic threats" by social psychologists) this will frequently result in biased behaviours towards members of these groups. In some cases, individuals can react violently as their internal anxieties and fears trigger an aggressive response that aims to suppress the perceived threat. There is certainly no paucity of examples of such incidents in the initial first few months of the outbreak. The virus has been reimagined as a threat posed, not by a biological pathogen, but by specific racial groups. Like almost all targets of hate, its victims need a face.
Racial animosities have been worsened still by anti-Chinese political rhetoric. We know that when leading politicians make disparaging or biased comments against certain groups that incidents of hate increase. For instance, researchers have shown that when Donald Trump sends anti-Muslim tweets, hate incidents against Muslim people increase directly afterwards. It is likely that Trump's theatrical press briefings where he has persistently referred to Covid-19 as the "Chinese Virus" will directly translate into anti-Chinese hate crimes. The leader of the free world has strengthened the narrative that the virus has an ethnic face.
Situational contexts are also important to understanding the surge in hate incidents connected to the pandemic. In places where there are more available victims, higher numbers of incidents will be recorded. Given the virus is more likely to spread in confined environments it is unsurprising that initially there were high levels of abuse occurring in enclosed public spaces including on public transport. However, as the lockdown has been brought into force rail and Tube users have decreased by over 96%, and with this there will be a decrease in the number of hate incidents occurring each day. Situational theory is important in explaining crime levels more generally. Although social situations do not necessarily explain why people commit crime, they can have a significant effect on the amount, and location of, criminal activity. For example, burglaries have significantly fallen since the lockdown. The historically low levels of burglaries are most certainly not a result of people no longer wanting or "needing" to commit theft. Rather, there are fewer opportunities to successfully commit such crimes while people are indoors. Like most crimes, however, individuals will find new avenues to act out. Consequently, while anti-Chinese abuse and other forms of hate crime may reduce in public spaces (for the time being), online incidents are likely to continue to rise. Zoom bombing, where someone hacks into another's online meetings, has already resulted in people beaming hateful content into the homes of unsuspecting participants, including one case where a virtual Synagogue service was quickly inundated with antisemitic slurs and symbols.
Conversely, other physical hate-based crimes will flourish while we all spend more time at home. Levels of domestic violence are likely to skyrocket as the tensions of being at home all day exacerbate the underlying causes of these offences. Although people of all identities can experience domestic violence, women, disabled people and young LGBT people are disproportionately affected. Enforced confinement in private spaces where disablist, misogynistic and homophobic attitudes go unchallenged will cultivate toxic micro-environments where violence will likely proliferate.
Given the high levels of domestic abuse experienced each year this is of grave concern. Crime Survey for England and Wales statistics estimate that last year alone 1.6 million women over the age of 16 were the victims of domestic abuse. In the same year 99 female victims were killed in a domestic homicide. Since the lockdown the domestic violence charity Refuge has reported a 49% increase in calls to its helpline. The Home Secretary has responded by announcing a £2 million fund to assist charities working to support victims, and the UK House of Commons Home Affairs Committee has set out a report on steps needed to mitigate the problem. It remains to be seen whether this will be enough to protect victims. Indeed the charity Counting Dead Women has already calculated that there were at least sixteen domestic abuse killings of women and children between 23 March and 12 April. With the lockdown continuing for the foreseeable future it is likely that many more women will die at the hands of their partners this year.
As knowledge of the virus begins to mature and more and more countries enter into national crises, the nature and dynamics of incidents of hate and hostility will likely evolve in tandem with a changing narrative that accompanies developments in the pandemic. From the focus of the "Chinese virus" has emerged a commonly stated strapline that the disease is "indiscriminate", affecting people of all ages and ethnicities (though UK data suggest that minority ethnic groups are being disproportionately affected by the disease, potentially as a result of structural racism). Political and media attention has also been refocused on death rates, trials for new vaccines, a lack of PPE, ramping up testing facilities, and the need to "stay at home". This second stage of the pandemic has called for new powers and measures of social control to be enforced in order to reduce the rate at which the virus is spreading. While of crucial importance to "flattening the curve", this has given some governments the chance to roll back human rights protection in the name of public protection of health. Sweeping new powers have been brought in by governments across the world giving them unfettered powers to surveil citizens and greater authority to police the boundaries of acceptable behaviour and identity. Last month Viktor Orban's government in Hungary granted the prime minister the power to rule by decree for an unlimited period of time. His new powers include suspending the enforcement of certain laws, not only those related to the crisis. One day after the new law was passed the Hungarian government submitted a bill to parliament that will make it impossible for transgender people to legally change their gender. The old adage of "never let a good crisis go to waste" is a pertinent reminder that critics and human rights observers cannot take their eye off the ball during these frenetic times.
Even seemingly benevolent measures to protect the public can have discriminatory outcomes. Take for example measures by South American countries that only allow women and men out of their homes at different times. This has resulted in some transgender people being stopped and questioned by police, such as in Panama where one trans woman was fined for leaving the house on a day designated for women only. Other social distancing measures will undoubtedly disproportionately affect individuals from other marginalised groups, such as sex workers who won't be furloughing anytime soon.
In the coming months of the pandemic, recriminations about the causes of the virus will no doubt be vociferously made as other issues that have captured media attention begin to wane. From the initial anxieties and fears of catching the virus will emerge feelings of anger and rage about its devastating impacts. There are likely to be two salient avenues through which hate and hostility will evolve at this stage. The first, which has already begun, is the propagation by some state representatives and religious leaders of malicious antisemitic conspiracies that Israel is responsible for developing and spreading Covid-19 virus in order to decrease the non-Jewish population and to control the world. Indeed, UN Special Rapporteur on freedom of religion or belief, Ahmed Shaheed has recently stated "I am extremely concerned to see that certain religious leaders and politicians continue to exploit the challenging times during this pandemic to spread hatred against Jews and other minorities." No doubt these pernicious lies will continue and strengthen over time.
The second and perhaps more mainstream narrative that is likely to form is that "China" is to blame for the devastating global social and economic ills caused by the virus. In racialising the cause of the pandemic, its saviour will likely be equally racialised, with the US and UK institutions racing to find a cure. The cultural chasm between West and East will be entrenched further as US and European governments reel from the impacts of the pandemic and as each seek to control the narrative of who is fixing it. President Donald Trump has already suggested that China will need to pay compensation to the USA. The Chinese government will no doubt fight back by spreading misinformation about the origin of the virus and by threatening economic retaliation for those who dare to criticise the State's own actions. A fine balancing act is required here, where recriminations about the factors that may or may not have led to the initial spread of the disease, including the use of live-animal markets, unethical treatment of animals, and secretive governments that withhold or manipulate important public information, need to be fully investigated. However tough this process might be, it must be conducted without the additional mantra of "Chinese viruses" and "Chinese people" as being to blame for the spread of the virus. The actions of governments are not the actions of people. The heroic efforts of doctors and scientists in China must be at the forefront of our learning from this pandemic. Many of them have already died trying to save others. Each of them deserves our thanks. There will be many state actors, on the other hand, that will deserve our ire. Governments often act badly and they rightly deserve our anger. Let us resist the temptation to tar an entire nation of people with their misdeeds.
In the aftermath of this global crisis there lies a dangerous risk that the community fissures exposed by the pandemic will leave lasting social scars. Policing of hate crimes will be crucial to combatting any upsurge in public hostility. Paul Giannasi, the hate crime advisor to the UK police said "we know that fear and hostility are never far apart. Those who stir up ideological hatred have seen it as an opportunity to peddle their existing bigotries, through misinformation and bizarre conspiracy theories. We are working closely with communities to encourage victims to come forward and bring offenders to justice." Beyond the thin blue line, much more needs to be done to prevent hate incidents from compounding the broader socio-economic effects of the pandemic. Political leaders must now start working with social scientists and community groups to develop strategies to enhance social cohesion and to find ways to repair the social disadvantages that entire communities of people have endured for too long. Indeed, the social justice of the future is not just about creating a fairer economic system that adequately recompenses essential workers, it involves recognising and readjusting structural inequalities that expose specific groups of people to hate and hostility in the first place.