Neil Chakraborti – Hate crime hurts…so does our culture of denial and defensiveness
HATE CRIME HURTS … SO DOES OUR CULTURE OF DENIAL AND DEFENSIVENESS
Do I expect them to do anything? It's a waste of time. If they cannot deal with Stephen Lawrence in 20 years what chance do I have?
This comment from a Zimbabwean refugee is illustrative of the sense of frustration shared by victims who took part in the Leicester Hate Crime Project – the biggest and widest-ranging study of hate crime ever undertaken. Over the course of two years we engaged with more than 4,000 people from different backgrounds and communities, and we heard from nearly 1,500 people who had been subjected to violence and targeted hostility simply because of who they are. In fewer than half of cases was the offender unknown to the victim, meaning that more often than not the person perpetrating hate was someone familiar: a neighbour, a work colleague, a carer, a 'friend' or even a family member.
The findings from this research challenge many of the myths and stereotypes that continue to blunt societal and organisational responses to hate. Our evidence shows that the problems are far worse than 'just a bit of banter' gone too far or a case of victims being 'over-sensitive'. We heard from people who had been tipped out of wheelchairs; who had had their veils ripped off; who had put up with faeces and fireworks being shoved through their letterboxes. We heard from people who had seen their car windows repeatedly smashed in; their houses spray-painted with graffiti; their children or parents hounded simply for looking 'different'. We heard from people who had been violently and sexually assaulted; who had been exploited and humiliated; who had been tormented countless times in person and via social media. This is not banter or over-sensitivity: these are horrific, and in many instances routine features of everyday life for many thousands of people.
Nor is it true that hate incidents affect just a small section of society. We heard from victims from all kinds of walks of life and backgrounds who had been targeted because of their physical and learning disabilities or mental ill-health; because of their skin colour, religious beliefs or asylum seeker status; because of their gender identity, sexual orientation, alternative lifestyle or appearance, and a range of other characteristics. The physical and emotional impact of these experiences was profound, with many referring to feelings of anxiety, depression, vulnerability and to suicidal thoughts.
Less than a quarter had reported to the police and fewer still had shared their ordeals with other organisations and individuals in a position of trust. This is heart-breaking to hear but not surprising. Simply expecting victims to report without taking meaningful action to dismantle the barriers that prevent people from doing so is futile, particularly when the evidence shows that many still have no idea what the term 'hate crime' means and have little confidence in the capacity of authorities to act empathetically, efficiently or effectively.
Instead of just repeating the familiar message of taking hate crime seriously, service providers must do more to acknowledge the realities of this hate crime epidemic. How can we make reporting procedures simpler and more accessible? How can we support victims from all sections of society? How can we make public transport safer? And how can we encourage members of the public to recognise that we all have a collective responsibility to challenge hate and prejudice in whatever way we can?
These points and others are addressed in our ten-point Victims' Manifesto which contains recommendations based upon the needs of hate crime victims from different communities, ages and backgrounds. Together with our series of practitioner briefing papers and findings reports, we believe that these recommendations are achievable, victim-led and can reduce levels of despair and isolation. Denying the evidence in front of our eyes – or being defensive or tokenistic in our responses to these problems – is not an option unless we want countless more to suffer in silence. We can surely do better that that.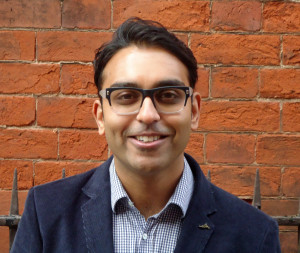 Dr Neil Chakraborti (pictured above) is a Reader in Criminology at the University of Leicester and the Principal Investigator of The Leicester Hate Crime Project. For copies of the findings reports, and to pledge support to the Victims' Manifesto, please visit http://www2.le.ac.uk/departments/criminology/research/current-projects/hate-crime/our-reports-1