Saying "I do" to the true meaning of equality: citizenships, rights and homophobia in Northern Ireland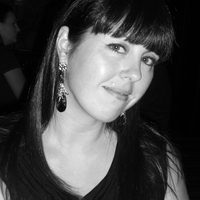 Monday 15th July was a historic day for equal rights as the Marriage (Same Sex Couples) Bill completed its Third – and final – Reading in the House of Lords. With the first same-sex marriages due to take place in 2014, it would be easy to think that progress with regards to sexual citizenship and rights was well and truly underway in the UK. However, this is not the case; in Northern Ireland, sexuality remains grounds for unfair and unequal treatment of gay men and women.
This Bill will not apply to Northern Ireland, where progress around sexual minority rights has often involved a long and drawn out social, political and legal wrangle. Decriminalisation of homosexuality took place in 1982, at the behest of the European Court of Human Rights (ECHR), 15 years after the Sexual Offences Act 1967 began the decriminalisation process of homosexuality in England and Wales. The reason for the delay, and for the eventual submission to the ECHR, lay in the fierce opposition from Dr the Reverend Ian Paisley, a political heavyweight and leader of the Democratic Unionist Party who went on to become Northern Ireland's First Minister following the end of the Troubles period.
The comments and accusations made by some in the Houses of Commons and Lords during the hearing of the Bill at various stages illustrated the often deeply offensive prejudices held against gay men and women by those opposed to homosexual equality. However, such damning rhetoric is sadly all too familiar to those living in Northern Ireland who are well used to hearing their high-ranking political representatives publically denounce their consensual, loving relationships as "abnormal", "repulsive", "harmful to society" and "worse than paedophilia". It is such morally conservative opinions which continue to result in socio-political discrepancies with Great Britain such as: Northern Ireland's failure to overturn the ban on blood donations by men who have had sex with other men; to legally recognise hate crimes against members of transgender communities; to effectively challenge homophobia in schools; and, until recently, to have access to full family rights.
When the Civil Partnerships Act was extended to Northern Ireland (during a period of Devolved Government, which meant that Westminster was controlling legislation as the Northern Ireland Assembly was in a period of suspension), political opposition was evident, but ineffective. With the reintroduction of the Northern Ireland Assembly (commonly referred to as 'Stormont', analogous to 'Westminster'), changes which should have been made to amend existing adoption legislation to allow for civil partners to be recognised in the same way as married couples was purposefully not completed. This came to light during the judicial review into the legality of such a decision, fought (and lost) by the Health Minister Edwin Poots at a cost to the taxpayer of £40,000. In a strange twist of events, single gay people can adopt but lose this right if they make a commitment to their partner and formally register their relationship. Despite the ban on adoptions by civil partners as being declared unlawful, Mr Poots has outlined his intentions to take the decision to the next level: the Supreme Court.
Despite Unionists' calls for greater unity with Great Britain as part of the United Kingdom, few of the issues affecting Northern Ireland register in the discussions surrounding lesbian, gay, bisexual and transgender equality outside of the province. This may change once The Marriage (Same Sex Couples) Bill passes back to the House of Commons for final approval before receiving Royal Assent. Interesting and important discussions are on the horizon concerning the legal status of Northern Irish citizens who avail of equal marriage in England and Wales, or visitors/settlers to Northern Ireland who will not have their same-sex marriage recognised.
Dr Marian Duggan is a senior lecturer in criminology at the Department of Law, Criminology and Community Justice, Sheffield Hallam University.
For further analysis on homophobia and hate crime in Northern Ireland, see:
Duggan, M. (2012) Queering Conflict: Examining Lesbian and Gay Experiences of Homophobia in Northern Ireland Farnham: Ashgate.
Duggan, M. (2010) 'Homophobic Hate Crime in Northern Ireland' in N. Chakraborti, (ed.) Hate Crime: Concepts, Policy, Future Directions Devon: Willan.
Duggan, M. (2010) 'The Politics of Pride: Representing Relegated Sexual Identities in Northern Ireland', Northern Ireland Legal Quarterly, 61(2): 163 – 178.