Disablist Hate Crime- A Suitable Case for Treatment
Professor Alan Roulstone outlines the complex dynamics of 'vulnerability' evident in socio-legal responses to disabilist hate crime.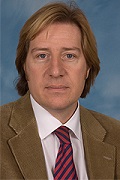 Social scientists rightly attach scepticism to the latest crisis or moral panic-whether it emanates from government, print or social media. This scepticism is based on a healthy degree of doubt as to whether a social phenomenon is really the threat commentators take it to be. Criminology has rightly been keen to question any increase in sentencing tariff for all but the most heinous of offences. Indeed we can all agree-notions of 'just desert' are as much cultural products as they are scientific scales of justice. However, some of us have put our heads above the parapet on the issue of hate crime. The term although mired in controversy, emanates from the sense that some social groups face targeted crimes and harms simply because of who they are or what they represent. What in the United States are dubbed bias crimes have begun to be seen in the UK as forms of targeted offence against social categories (Iganski, 2009; Sherry, 2012; Roulstone and Mason-Bish, 2012). These go well beyond the established equality streams and include reported serious harms against members of given sub-cultures, as was the case in the murder of Sophie Lancaster, who was 'picked off' because of her unusual Goth appearance.
Disabled people have faced a range of historic abuses often reflecting the context they were to be found in. Thus, much abuse over the last 200 years took place in institutional contexts (See the report of the Ely Inquiry, 1967) and over time in smaller group homes (Winterbourne View, 2011). The imperative towards community-based living and valuing disabled people has thrown up unplanned risks which are now located firmly in those communities. Tenancy usurpation through forms of 'mate crime' (a form of false befriending), financial abuse and street violence now characterise the very public forms of abuse against disabled people. It is this very public nature of these crimes mingled with established social sentiment about disability that has led to public outcry at the deaths of disabled people-notably Brent Martin, a learning disabled man who was killed for a £5 bet, and Francecca Hardwick and her mother Fiona Pilkington setting alight to themselves after prolonged and unhampered abuse which revolved around their perceived difference to 'the norm'. As social scientists we are less driven by the public nature of these offences, and are more concerned with the assumptions that underpin disablist hate, the distribution of disablist hate and the historic criminal justice system response. We know from utterances at the time of offences that they are often fuelled by a hatred of difference, that longer-held view that disabled people's lives are not worth living and supporting.
These views then are not isolated, random, capricious, but can be seen to represent structured hostility to a type of person. The Third Reich dubbed those with intellectual impairments 'useless eaters'.  Disabled people report being asked "do you think you should have been allowed to be born?", "do you have sex", to be patted on the head against a persons' wishes. Why? Disabled people as a category, albeit a very diverse one trouble notions of normality, they are the 'out-group 'that helps define the character and identity of social 'in-groups'. One offender in the Brent Martin case admitted to saying "I am not going down for a muppet", a reference to Brent's learning difficulty. Disablist hate is not evenly distributed, my own recent research has highlighted the added risk of serious primary offences where a person is from a lower socio-economic group and this is increased where the primary impairment is mental health (Emerson and Roulstone, 2014). The exact reasons for these patterns of distribution of risk require further exploration, however a provisional hypothesis might be that these groups not only lack the social capital to mediate risk but also may be more likely to be groomed or manipulated into situations of heightened risk. The criminal justice system itself can be seen to have inadvertently increased risk by not being accessible to reporting, protection and may even have failed to take a victim seriously not because of the circumstances of the case, but due to categorical assumptions about good and unreliable witnesses. The use of the notion vulnerability at the heart of much CPS and safeguarding practice may also have reflected wider public assumptions that crimes against disabled people were because they are vulnerable.
While undeniable that some disabled people may be more vulnerable than others, recent efforts have been successful in rethinking the notion of vulnerability away from being an inherent trait or characteristic of a disabled person to a relationship and a process where some disabled people are made vulnerable (Roulstone et al, 2011). This helps take us away from a criminal justice system that risked reinstitutionalising some disabled people where community lives were seen as too risky or at worst where someone might by their actions be seen to be inviting risk. The efforts of a small number of academics, NGOs and criminal justice colleagues in reframing disablist hate, in pushing for a raised tariff and in reframing vulnerability has helped begin the process of what might be dubbed 'enabling justice', one which sends the message that to harm someone simply because of their 'group' characteristics is abhorrent in the 21st century. We share the view that rather than 'treat' disabled people our attention should focus on treating the causes and forms of disablist hate.
Alan Roulstone is Professor of Disability Studies, University of Leeds, UK
References
Emerson, E., & Roulstone, A. (2014). Developing an Evidence Base for Violent and Disablist Hate Crime in Britain Findings From the Life Opportunities Survey.Journal of interpersonal violence, 0886260514534524.
Iganski, P. (2008). Hate crime and the city. Policy Press.
Quarmby, K. (2011). Scapegoat: How we are failing disabled people. Portobello.
Roulstone, A., & Mason-Bish, H. (2012). Disability, hate crime and violence. Routledge.
Roulstone, A., Thomas, P., & Balderston, S. (2011). Between hate and vulnerability: Unpacking the British criminal justice system's construction of disablist hate crime. Disability & Society, 26(3), 351-364.
Sherry, M. (2012). Disability hate crimes: Does anyone really hate disabled people?. Ashgate Publishing, Ltd..