'Conference Proceedings Conference on Hate Crimes in South East Europe': A Review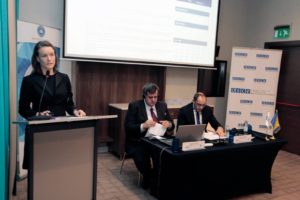 By: Joanna Perry
As Bogdanić and Rakić point out in this volume, hate crimes have been with us 'since the distant past'. Indeed, people acting on their racism, homophobia, disablism, and religious intolerance in harmful and discriminatory ways across the world is hardly new. However, as the contributions to this book illustrate, understanding and addressing such violence as 'hate crime' supports a victim and community perspective grounded in human rights. The hate crime approach helps make a violence, often hidden from public consciousness, visible and helps point to actions that can bring victims and communities into safety, justice, and the rule of law.
'Hate crime' is increasingly understood by international organizations, including the Organization for the Security and Cooperation in Europe (OSCE), Non-Government Organizations (NGOs), and researchers as an issue that requires action and collaboration such as passing laws, training public authorities, providing victim support and ensuring effective recording and data collection. This approach can encompass and support diverse coalitions across civil society working to stop homophobic, Islamophobic, racist, anti-Semitic and disablist violence, as well as between civil society and public authorities.
While the OSCE was the first to include 'hate crime' in its norms and standards, other international organisations have followed, moving from a relatively narrow focus on monitoring and addressing racist and religious violence to adopting a more global concern with 'hate crime' and the diverse violence and harm it encompasses. Civil society organisations spanning a range of groups who experience marginalisation and discrimination are increasingly relying on this growing body of international norms and standards to call for better recognition and responses to hate crime.
At the same time, there is strong evidence that 'hate crime' can be understood and addressed quite differently across the world. A look at the OSCE's annual hate crime reports reveals significant disparities in legal and policy approaches across the region. Established reasons for the substantial differences in officially recorded hate crimes include under reporting by victims and communities as well as low awareness and diverse recording practices on the part of public authorities. However, beyond the problems of under reporting and under recording, these disparities suggest deeper differences in how targeted violence is conceptualised and understood across our societies with their markedly different histories and contexts of discrimination. These differences, as several authors argue in this conference proceeding, need to be better understood and accommodated if the hate crime approach is to be adopted consistently and effectively across diverse national contexts.
As Lalić points out, there is a lack of research on, '[the] implications of hate crimes in post conflict, ethnically and religiously divided societies". Indeed, the literature is heavily focused on Anglo-American contexts, producing theoretical and empirical insights that are not always linguistically, culturally, and legally relevant or transferable to other contexts. While there has been excellent work on monitoring hate crime in the region, not least by the OSCE Mission to Bosnia and Herzegovina in its monthly and annual hate crime reporting, there are important questions that have remained unanswered until now. How is hate crime understood and addressed in the Western Balkans and what are the implications for research and practice?
Drawing on a mix of literature review and qualitative research, the authors in this volume provide an examination of the legal, policy and social elements of hate crime in the Western Balkans to help provide a rich, current and dynamic account of the region. There are several common themes that connect the authors' contributions. For example, several make the case that hate crime in post-conflict states with deep social, ethnic and religious divisions represent significant and particular threats to stability and security. Others detail the serious data deficit about hate crime's prevalence and impact and point to the important distinction between having the right processes and software in place to record hate crimes on the one hand and actually implementing this system through the training and practice guidance that allow effective investigation, prosecution and sentencing, on the other. Political leaders are identified as having a major role to play in raising awareness about the problem and condemning incidents when they occur. A focus on victims and affected communities and the need to amplify their voice and provide strong support is a vital thread across these contributions.
Babanoski, and Trajanovska offer a detailed account of the sometimes complex steps that need to be taken to effectively investigate hate crimes, pointing to the essential point that distinguishes hate crimes: the need to prove motivation. They argue for the 'direct participation' of practitioners, civil society, and legislators to 'encourage initiatives and debates about good practices and offer ideas and solutions for overcoming this problem.'
Incidents against individuals with disabilities tend to be hidden by approaches to targeted violence that are commonly shaped and defined by ethnically motivated incidents. Ndroqi and Poposka provide a welcome focus on the under explored area of disability hate crime, making the point that a chronic lack of data obscures its visibility. In the context of Albania, Ndroqi persuasively argues that crimes against individuals with disabilities are further hidden from the public consciousness when re-labelled and re-framed to remove the criminal element, and that the deeply embedded marginalization of disabled people needs to be tackled in tandem. In the context of Macedonia, Poposka provides a useful overview of the international framework relating to disability hate crime. She persuasively argues that the low figures are directly related to insufficient support to disabled victims and recommends that a national victimisation survey is adopted to understand the real levels of victimisation as well as people's perception of the quality of the police response.
The nature of hate crime is ever evolving. The refugee crisis, the Brexit backlash, fallout from terrorist attacks, and signs of deepening divisions in society all define and challenge our ideas about hate crime and how it should be understood and responded to. But in all this change, we are joined by the fact that people from marginalised groups throughout the world experience violence and bigotry that manifests itself as much in shocking murders and assaults as it does in the daily mundane graffiti, property damage and harassment, whether on the streets or online. Research that is rooted in the lived experience of communities is essential to generate those deep and particular insights into successes and barriers that are needed for understanding and progress at the national and regional levels. At the same time the developing international framework of human rights norms and standards not only remind us of the universality of the pain and exclusion that victims and communities suffer, but keep our diverse contexts connected and able to learn from each other. This volume provides definitive insights into the social, legal institutional and political faces of hate crime in the region, and offers a major contribution for scholars, civil society and practitioners in other contexts working to move forward from conflict and break down barriers to justice and safety for communities.